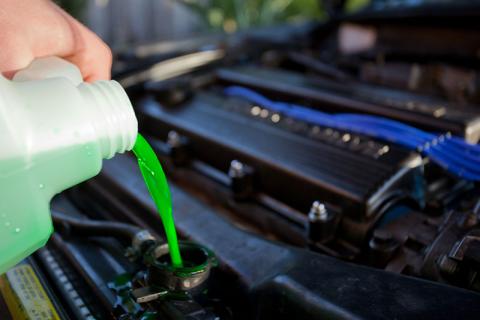 The cooling system in your vehicle is a pressurized, closed loop system that uses coolant to move heat from your engine block to the radiator, where the coolant has an opportunity to cool before being moved by the water pump back to pick up more heat. As long as your engine is running, this never-ending cycle goes on to keep your engine as cool as possible within its operating range of temperatures. Helping to accomplish this feat are many hoses, belts, valves, canisters and even auxiliary pumps on some vehicles.
Also, the cooling system is a part of your climate control system as well. Hot engine coolant is routed to a "heater core", which is what heats your interior cabin, or defrosts your windshield. Usually fans and other valves are involved, especially on systems that are used to maintain an interior temperature automatically.
Many of these parts can fail with no warning other than some minor swelling or cracking. That's why a regular inspection of the cooling system is so important, as a roadside breakdown means a trip in on the hook! Along with many of your other systems, the cooling system makes a strong case for using a maintenance schedule to keep your vehicle in top shape at all times.
Call us at (316) 867-2053 to discuss your cooling system issues, or to make an appointment. As your Wichita service partner, we are here to keep your vehicle running its very best! We'll do all we can to help you keep your cool!