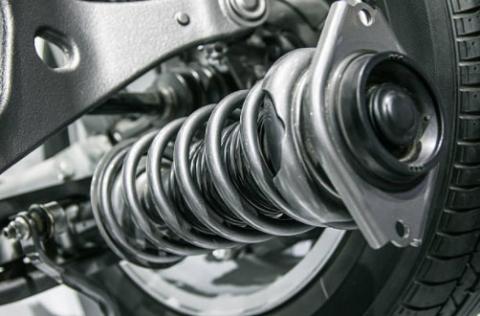 Your vehicle's suspension are the components that connect the tires to the vehicle, and allow it to minimize the amount of roughness felt by tires and caused by the road surface.
Today, most cars have shocks in the rear and spring/strut assemblies in the front. Both struts and shocks work very similarly, and the biggest difference between the two setups is the presence of suspension springs on the front (note that some cars do have springs in the rear).
Over time, suspension springs will start to sag, and they can lose some of their "springiness". However, outright failure is very rare, and most drivers will find that their springs last for the life of the vehicle. With that being said, they can be damaged, particularly in an accident, or if another suspension component fails, causing a cascading effect that damages the spring. They can also be damaged by rust and corrosion if the paint is worn off, exposing the underlying metal to the elements.
If your car's handling is showing signs of losing its grip; if there's too much bounce in the ride, or if the car steers loosely or differently from one side to the other…it's time to have a thorough suspension inspection.